The official Twitter account for Xbox has confirmed that EA Access members will be able to download and play free trials of  upcoming EA titles such as NBA Live 16, Need For Speed and Star Wars Battlefront.
Not only this but the free trials will be available to Access members 5 days before each titles official release date.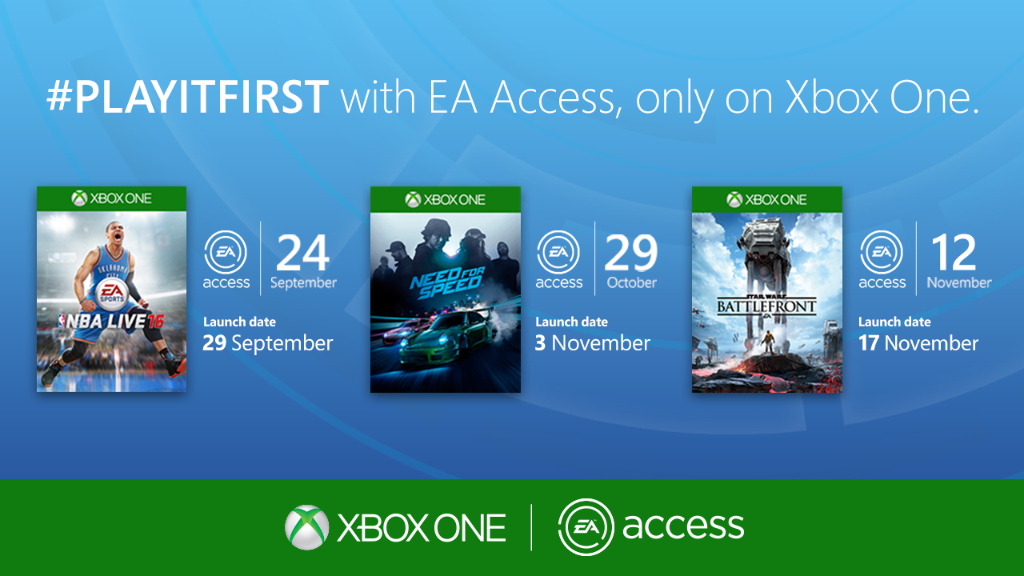 Early access trials have become a regular occurrence for EA Access members, with games such as Dragon Age: Inquisition, Battlefield Hardline and most recently FIFA 16 all receiving them. The trials allow players to try out the game for free for a limited time period and should they like they can buy the full game digitally at a discounted price any saved game progress from the trial will be carried over to the full game.
EA Access is an Xbox One exclusive service, you can join for £3.99 a month or £19.99 for 12 month membership.